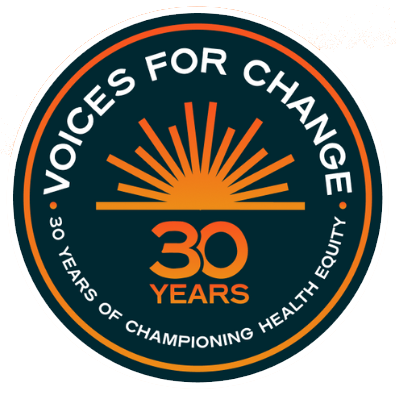 Voices for Change: 30 Years of Championing Health Equity
Date: Thursday, June 22, 2023
Time: 10:00am to 5:00pm PT

Registration and breakfast will start at 8:30am
Program will begin at 10:00am

Location: The California Endowment, 1000 Alameda St, Los Angeles, CA 90012
Price:
Parking: Free, on-site
The California Pan-Ethnic Health Network's biennial Voices for Change Conference is happening Thursday, June 22, 2023 in Los Angeles.
Our conference is returning in-person this year! COVID-19 event policies and procedures will be in place.
Every two years we bring together policymakers, elected officials, non-profits, and community organizations to share their thoughts and expertise on a wide variety of health equity policy areas.
This year will be an opportunity to network with over 200 health equity advocates. Build community and connections across issues and geography through networking opportunities. Hear the latest in policy and research successes, challenges, and opportunities to advance health equity in physical, mental, oral, and public health. Develop knowledge and identify shared goals to deepen public understanding of health equity and increase public advocacy. Finally, reflect on 30 years of championing health equity, engaging communities, and working collaboratively with healthcare stakeholders.
CPEHN recognizes that COVID-19 is still circultating and therefore we have the below precautions and policies in place for our events:

Masks are required indoors regardless of vaccination status
CPEHN requires all attendees to have received at least two doses of any COVID-19 vaccine and will check vaccine verification at the door.

CPEHN will not collect or store any medical information
At the door, attendees must show

Proof of Vaccination (original, copy (digital or physical), picture of vaccine record from the CDC, healthcare provider, or government agency
Valid Photo ID (driver's license, state-issued ID card, school ID card, passport, and other identification that includes photo and full name)

Medical Exemptions: Must provide written certification by a licensed treating medical professional confirming one of the following:

Cannot receive any COVID-19 vaccination due to contraindications recognized by the CDC or FDA
Has medical or physical condition that prevents them from receiving any COVID-19 vaccine

If you have a medical exemption, contact Rachel Katz at rkatz@cpehn.org at least one week in advance of the event otherwise you will not be admitted. Those with a valid medical exemption will need to take a provided rapid test and test negative before attending the event.

This policy is subject to change.
Our conference will feature two workshop sessions. Unless otherwise noted, workshops will repeat in the morning and afternoon.

You can view full descriptions here.

Stay tuned for speaker announcements!

When Public Health Meets Abolition
In this workshop, explore what "public health" means in the context of the COVID-19 pandemic and recent social and racial justice movements, discuss what an abolitionist approach to health may entail, and envision the role of each of our organizations for the future of our public health.

Reimagining Local Budgets to Advance Racial Equity
In this workshop, explore examples of how counties such as Los Angeles and Sonoma have leveraged COVID-19 relief funds to transform their local budget processes, as well as examples of how local organizers in Sacramento and Imperial Counties have pushed their local jurisdictions to center community needs through their budgets.

Advancing Racial Equity Across the Continuum of Mental Health Care
In this workshop, hear from advocates about the root causes of this shift in mental health policy, and local, state and national efforts to tackle racial disparities in outcomes related to intensive mental and behavioral health treatment. Learn about strategies to center equity in the conversation about the future of mental health policy.

Addressing the Root: Approaching Oral Health from a Public Health Perspective
In this workshop, hear from advocates and providers about the importance of addressing the root causes of disparities in oral health. Listen to different experiences that highlight the successes and challenges of advocating for oral health-related policies from a public health approach. Learn strategies and opportunities to center population health in oral health to transform patient care, delivery of services, and racial equity in oral health.

Leveraging Community Health Workers/Promotoras, and Representatives, Doulas, Peer Support Specialists and Navigators as an Anti-Racist Strategy to Advance Health Equity (Workshop Session 1 only)
In this workshop, hear directly from Community Health Workers/Promotoras and Representatives, doulas, navigators and peer support specialists about the promise and pitfalls of these new strategies and new opportunities to further advocacy and improvement.

Raising Community Health Workers/Promotoras, and Representatives Voices: Unveiling a CHWPR Policy Agenda for 2023 and Beyond (Workshop Session 2 only)
In this workshop you will hear from members of the Community Health Worker/Promotoras and Representatives coalition as they unveil their 2023 CHWPR Agenda, including priorities in the areas of workforce diversity, integration, economic equity and community access to care.
CPEHN is committed to providing universal access to all of our events. Our registration includes a place to indicate accessibility needs. Please contact Aviva Prager at aprager@cpehn.org or (510) 832-1160 ext. 308 to request any accessibility needs or with questions. Advance notice is necessary to arrange for some accessibility needs including interpretation and translation. If you need interpretation or translation, please indicate the language during registration. Please let us know if you have an interpretation or translation request by June 1, 2023.
If you need to cancel your registration for any reason, please email conference@cpehn.org at by Thursday, June 8, 2023 by 5pm.
If you need to transfer registration to another person, please email conference@cpehn.org by Thursday, June 15, 2023 by 5pm.
CPEHN is committed to a conference opportunity that is inclusive and equitable.

We have limited funds available to support attendees with registration and/or travel, and prioritize those funds for extremely small organizations, unaffiliated individuals, people/organizations working in communities that are historically underrepresented at CPEHN events, and participants with a clear commitment to implement conference learnings to advance health equity.

Please complete this form to tell us a little more about yourself. We will reply to your request within two weeks. Requests must be submitted no later than Friday, May 26, 2023.
Our Sponsors
Thank you to our sponsors for their generous support!
30th Anniversary Sponsors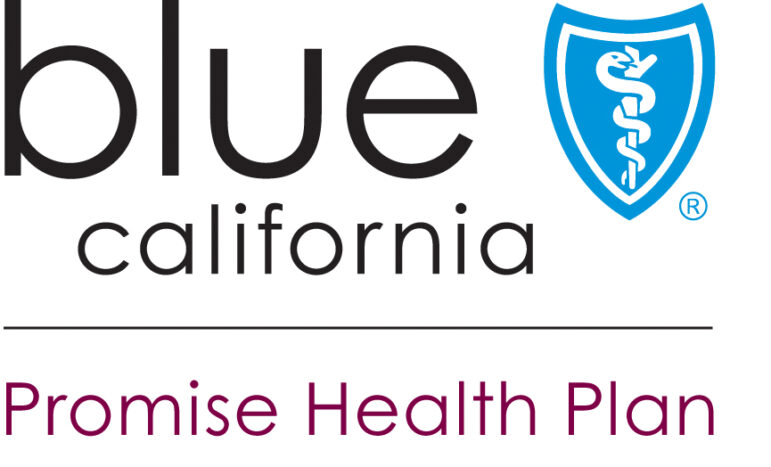 Blue Shield Promise is an independent licensee of the Blue Shield Association
Health Equity Champion

Health Justice Leader
Delta Dental
Kaiser Permanente
Advocate
Aurrera Health
Blue Shield of California Foundation
The California Wellness Foundation
Health Net
Inland Empire Health Plan
Kern Family Health Care
LA Care
Lucile Packard Foundation for Children's Health
Manifest MedEx
Molina Healthcare of California
Sellers Dorsey
Transform Health
Vision y Compromiso
Equity and Justice Supporter
BluePath Health
California Association of Local Behavioral Health Boards & Commissions
California Community Foundation
The California Quality Collaborative
Connecting for Better Health
First 5 LA
Justice in Aging
NextGen Policy
Perry Communications Group
Planned Parenthood Advocacy Project Los Angeles
Community Health Allies
Alternative Technologies
Community Partner
California Black Health Network
California Black Women's Health Project
CARESTAR
The Children's Partnership
Disability Rights California
Everyday Impact Consulting
Health Access
National Health Law Program
Sarah de Guia
---
Sponsorship Opportunities
Sponsoring CPEHN's Voices for Change conference is an opportunity to increase your visibility among influential health advocates and policymakers. Sponsorship also demonstrates your commitment to advancing equitable mental, oral, and primary health care for California's diverse communities.
Interested in sponsoring? Email conference@cpehn.org!
Download Sponsorship Form here.
Download Sponsorship Tiers here.